Book Your Estate Tasting or Tour Today!
As of May 21, 2020 we are now accepting reservations for our Tasting Room. We have implemented online bookings for groups of up to 6 people for our tasting room to ensure you have a safe and relaxing tasting experience in either our indoor or outdoor, socially distanced spaces. Although a reservation is not required, priority will be given to those with reservations.
You can also experience 50th Parallel Estate to the fullest with our ambassador guided tours!
Casual yet informative our tours are great for connoisseur's and consumer's alike. Become a part of Our Story.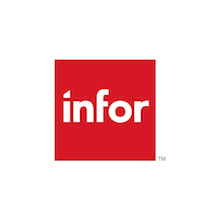 For more information, please contact
info@50thparallel.com
(250) 766-3408 ext. 2
Payments & Cancellation
Credits cards will be processed upon successful completion of the reservation. Refunds are available within 24 hours prior to the event. Refunds do not apply to ''no show'' reservations. Please contact us directly with further questions on concerns.
Choose from the following
Wine Tasting - Free with Purchase of Wine
Experience our stunning new and modern 'Transparent Tasting Room' or outdoor tasting bars on our 'Gravity Lounge' where you are surrounded by stunning views of our vineyards and Lake Okanagan. Tastings are complimentary with purchase of a bottle of wine, (per each person). Maximum Group Size is 6 people, and tasting indoor or outdoor location will depend on availability.
Grape to Glass - $45.00 Per Person
Highlighting our unique history, vineyard practices and wine-making philosophy this tour is truly 50th Parallel Estate's most in-depth experience.

Concluded with a premium tasting, the tour is one hour in duration. Complimentary for Unparalleled Club members.
The Mini Grape to Glass $25.00 Per Person
Casual in style this tour provides guests with a brief yet comprehensive overview of 50th Parallel Estate's history and wine-making process.

Concluded with a essential tasting the tour is 30 minutes in duration. Complimentary for Unparalleled Club members.